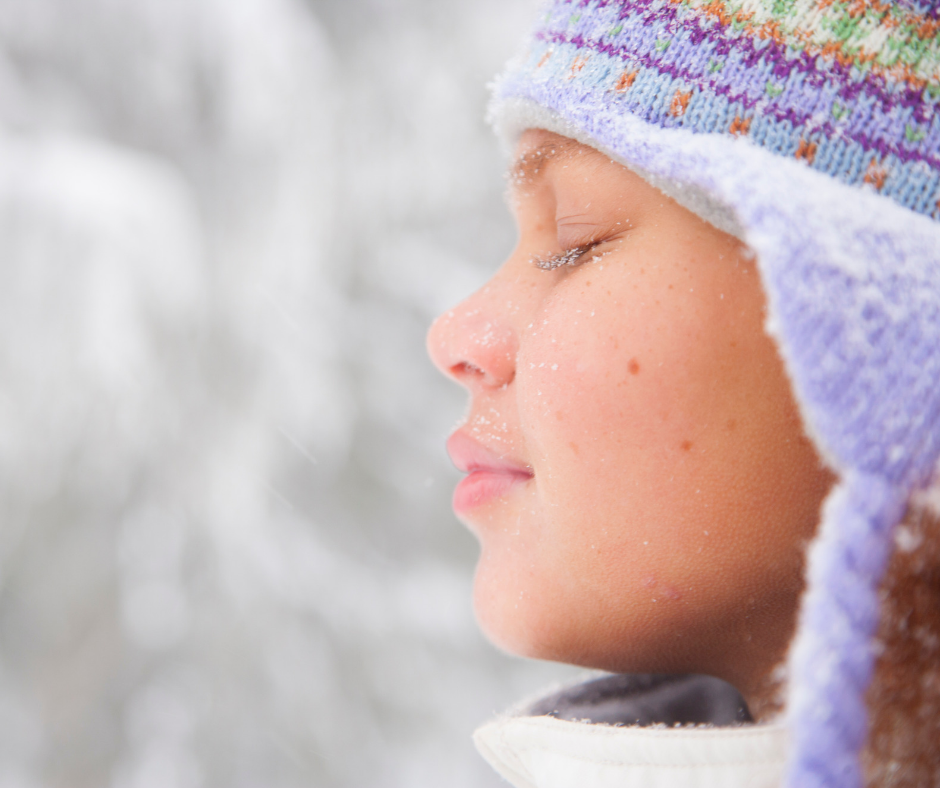 Reading recommendations from Dr. Alice Mar of our sister practice, Farrell Pediatrics
If your kids are like most kids, they love snow. Since we haven't seen much of the white stuff yet this winter in Virginia, here are some great snow and winter themed books to read together while you dream of a White Christmas (and January and February). Be sure to read these snuggled together under a big fluffy blanket. And maybe with some hot chocolate.
1) Snow! by Uri Shulevitz was a Caldecott Honor book of 1999 for a good reason. The pictures beautifully capture the transformation of a town into a winter wonderland during a snowstorm. And kids will love that it's a little boy and his dog who have faith that the snow will be something wonderful, while the adults all dismiss it as just a snowflake or two. Great for preschoolers, with simple text and a story told mostly through the illustrations.
2) Over and Under the Snow by Kate Messner is one of a series of books that look at the natural world we can see and the hidden world we cannot readily see (in this case under the snow). This is an especially great book for animal lovers or for discussing hibernation.
3) And speaking of hibernation, Bear Snores On by Karma Wilson is one of our family's alltime favorite books. During a winter storm, forest animals sneak into a sleeping bear's cave and have a party. When the bear wakes up, they are all frightened until they realize he is just sad to have missed the party. Wilson's rollicking rhyme is a joy to read aloud and Jane Chapman's illustrations are sweet and magical.
4) Snowflake Bentley by Jacqueline Briggs Martin is the story of Wilson A. Bentley, a Vermont farmer who became a self-taught world expert on snowflakes through his use of photography. The book is beautiful and the story is a great one of perseverance and the importance of passion. A great go-along book is the Dover edition of his photographs: Snowflakes in Photographs. And for kids who think the photos are fascinating, check out the books of photos by Kenneth Libbrecht.
5) No list of books about snow would be complete without The Snowy Day by Ezra Jack Keats. This was one of my own childhood favorites and it's one the few books that truly stands the test of time.
6) Ice Boy by Ezra David Stein. Okay, this is technically not a book about winter. But it is about ice. It is a quirky story about the water cycle told through the perspective of an ice cube boy. Trust me, it's weird but wonderful.
7) Twelve Kinds of Ice by Ellen Bryan Obed. The author remembers her childhood growing up in New England through short vignettes about different kinds of ice. Barbara McClintock's illustrations are detailed and bring the stories to life. My kids were fascinated by these stories, in particular how the family builds an ice rink in their back yard (unimaginable for native Virginian kids).
8) Odd and the Frost Giants by Neiil Gaiman. Based on Norse Mythology, this fable like story tells about a boy named Odd who meets a bear, a fox and an eagle who send him on a journey to save the city of the gods from the Frost Giants. This is an easy read and a fun introduction to the real mythology behind some of our modern heroes (Thor).
9) The Adventures of a South Pole Pig: A Novel of Snow and Courage by Chris Klein is a goofy and hilarious book about a pig who longs to be a sled dog. Also an easy read, or a good light read-aloud.
10) Mr. Popper's Penguins by Richard and Florence Atwater is another classic for a reason. This absurd and hilarious story tells the story of Mr. Popper, a house painter, who is fascinated by polar exploration. When he receives a penguin from Admiral Drake in response to a fan letter, the fun begins. If you've seen the movie, it's worth reading the book as well.
And a few more as a bonus:
Katy and the Big Snow by Virginia Lee Burton (for big truck lovers)
Snow by Cynthia Rylant
Wolf in the Snow by Matthew Cordell
The Snow Globe Family by Jane O'Connor
Winter is Coming by Tony Johnston and Jim LeMarche
Owl Moon by Jane Yolen