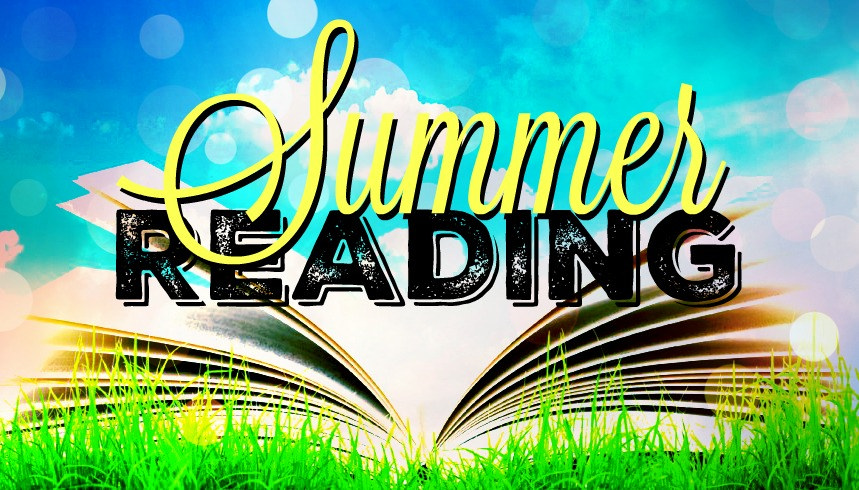 Reading recommendations from Dr. Alice Mar of our sister practice, Farrell Pediatrics
May is here! If your family is like mine, May feels like a race to the finish line of the school year made more complicated by a seemingly never-ending list of spring activities. However, May also brings a promise of summer and long days of lazing around by the pool. And for me it means lots and lots of time to catch up on my to be read list.
A few years ago I found myself wondering how to approach summer reading with my kids. I had one kid who loved to read but would read only fantasy books.  I had another kid who was capable of reading but never stuck with a book long enough to finish it. We had done library reading programs which were great but didn't quite meet our needs. So instead I came up with my own summer reading program.
I make a list of 9-12 books for each kid. Each child has to read one book a month from my list. They read more on their own but the list is way for me to push them a bit to read books that are a little harder than they might pick on their own or a little out of their usual comfort zone. I also try really hard to pick books that I know they will love because ultimately my goal is for them to enjoy reading. The best case scenario is that my list opens up new doors and worlds for them.
Here are sample lists for each of my kids from last summer as ideas.
For a rising 4th grade girl:
Mr. Lemoncello's Library by Chris Grabenstein
Tuesday's at the Castle by Jessica Day
George Princess Academy by Shannon Hale
The Tail of Emily Windsap by Liz Kessler Half
Magic by Edward Eager
Roller Girl by Victoria Jamison
The Moffats by Eleanor Estes
The Penderwicks by Jeanne Birdsall
Clementine by Sara Pennypacker
For a rising 7th grade boy:
The Fellowship of the Ring by J. R. R. Tolkein
Okay for Now by Gary D. Schmidt
The Unwanteds by Lisa McMann
March Book One by John Lewis
The Secret Keepers by Trenton Lee Stewart
The Westing Game by Ellen Raskin
Lincoln's Grave Robbers by Steve Sheinkin
The False Prince by Jennifer Nielsen
Murder on the Orient Express by Agatha Christie
For a rising 10th grade boy:
The Disappearing Spoon by San Kean
All the President's Men by Carl Bernstein and Bob Woodward
The Silmarillion by J. R. R. Tolkien
Outliers by Malcolm Gladwell
The Checklist Manifesto by Atul Gawande
Farenheit 451 by Ray Bradbury
The Ultimate Hitchhikers's Guide to the Galaxy by Douglas Adams
Swimming to Antarctica by Lynne Cox
Oliver Twist by Charles Dickens