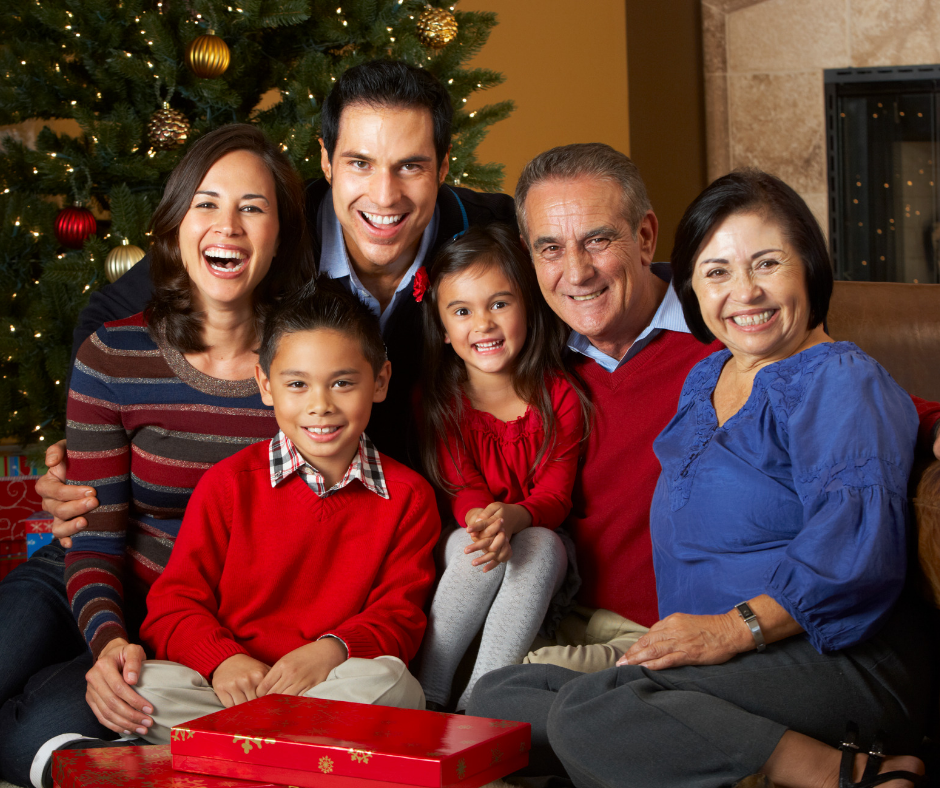 Family gatherings, celebrations, traditions, travel, and gifts … while the holidays are intended to be a joyful time, they can also be stressful for both children and adults.  Here are some tips for managing your family's mental health this holiday season:
Stick to Your Routine
Holiday travel, events, and guests can wreak havoc on your child's routine.  When possible, keep your child's meal and sleep schedules consistent. Doing so helps avoid meltdowns from overtired or hungry little ones.  When traveling, pack healthy snacks and drinks to keep your kids well fed and hydrated. If your schedule is unavoidably altered, let your child know what's happening and set their expectations.  This will help alleviate stress for both you and them.
7 Tips for Sticking to Your Child's Routine Over the Holidays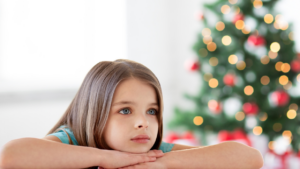 Acknowledge Loss
The holidays are an especially hard time for those who have experienced loss.  The vacancy left can feel more pronounced, leading to feelings of sadness, loneliness, or isolation.  If you or your children are struggling with the loss of a loved one, it's important to acknowledge these feelings and allow time for grief.  Seek out the help of your doctor, a counselor, or a therapist if these feelings are overwhelming.
Help Kids Cope with Grief Over the Holidays
Practice Self Care
Being a parent is challenging.  We constantly put our children's needs before our own.  But children and adolescents are affected by the well-being of their parents and caregivers, so it's important take care of our own physical and mental health too.  You can start by ensuring you get proper nutrition, exercise, and sleep. These basic needs are crucial to our being able to cope with stress, especially during the holiday season.  Coping with stress successfully can help children learn how to handle stress better too.
Practice Self Care as a Parent
Spend Time Together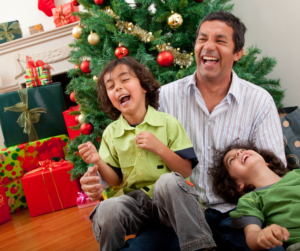 Presence is the greatest holiday present.  There's simply no substitute for quality time.  Spending time together playing games, watching movies, singing songs, decorating, cooking, baking, or crafting can really bring your family together.  Whether you follow old traditions or start new ones, invest in memory-making activities with the ones you love. Speaking of making memories, explore making gifts with your children for family members and close friends. Chances are, those gifts will be the most treasured ones and will teach your child important lessons.  
Homemade Gifts You Can Make with Kids
Giving to Others
There's nothing more uplifting than helping others in need.  Consider making it an annual tradition as a family to give to others during the holiday season.  Volunteer with a food bank, conduct a coat drive for a shelter, sponsor a family in need, write letters to members of armed forces stationed abroad or sick kids at the local children's hospital.  Whether you invest your time, talents, or financial resources, your family will benefit from the emotional reward that comes from helping others in need.
Explore Local Volunteer Opportunities
Incorporate Fitness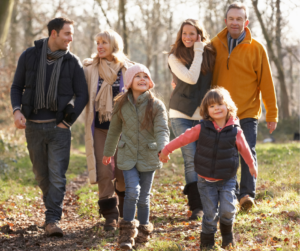 It's hard to stick to a workout routine in general, and even harder to incorporate fitness into your schedule during the busy holiday season.  But exercise is a powerful combatant against both stress and illness, and thus, should be a priority for you and your family. A small effort every day can make a big impact on fitness.  As a family, you can walk around your neighborhood to enjoy the holiday lights, participate in a local 5k, challenge each other to a dance-off, or even run up and down the stairs at home.  Staying active doesn't necessarily mean a trip to the gym!
8 Family Friendly Fitness Tips for the Holidays
Eat Right
Holidays are full of fun gatherings and fattening foods.  Sticking to good nutrition during this season can be challenging, but doing so will help keep your family happy and healthy.  Now is the perfect time to kick start your new year's resolutions for healthier eating. Teach your children about portion control and reward them for making healthy choices.  Avoid unhealthy snacking and provide plenty of nutritious alternatives to the usual holiday fare. Introduce your children to a new vegetable and explore new recipes as a family.  The efforts you make now to safeguard the health of your family will benefit your children in the long term.
Nutrition in November (from our blog)