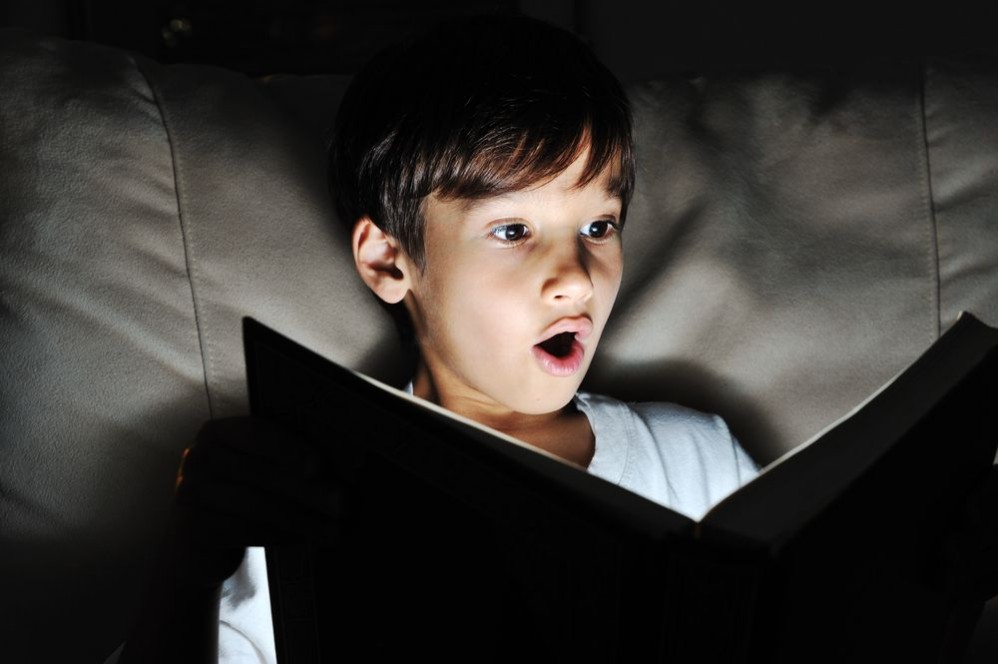 February is a short month full of what feels like long cold days. Nothing is better on one of those endless winter days than a cozy mystery. Kids like mysteries and puzzles as much as adults. Here are some of great books for your mystery loving kids of all ages.
Nancy Clancy, Super Sleuth by Jane O'Connor (ages 7 and up)
This early chapter book series is great for new readers as a first "I read it all by myself" book.  Nancy is the same stylish fashionista your kids know and love from the picture book series.  The mysteries are simple and completely unscary for young readers.
Encylopedia Brown by Donald J. Sobol. (ages 7 and up)
This series, initially published in the 1960's, is a classic for a reason. Each short chapter ends with the boy genius solving a crime but without telling the reader how. Kids can try to figure it out on their own and then turn to the end of the book to see how Encylopedia did it.
Escape from Mr. Lemoncello's Library by Chris Grabenstein (ages 8 and up)
Kyle Keeley likes games but isn't so fond of reading. His hero is Mr. Lemoncello, a genius game creator from the same hometown.  When Mr. Lemoncello renovates a library in the hometown, Kyle is one of twelve twelve year olds who are locked inside and told that if they can find their way out they will win a prize. To win the game they have to follow clever clues and puzzles that the reader can try to solve along with them. An especially fun read for book lovers because it's packed with references to classic literature.
Book Scavenger by Jennifer Chambliss Bertman (ages 9 and up)
Another book-centric mystery, this one is set in San Fransisco and features puzzles, ciphers and codes. The true history of Edgar Allen Poe and other authors are woven into the storyline.  The series has also given birth to a website (bookscavenger.com) where a community hides and gives clues to books that readers can look for in real life.
The London Eye Mystery by Siobhan Dowd (ages 9 and up)
Ted and Kat's cousin Salim has disappeared while on the London Eye. The police are unable to find him and it's up to Ted and Kat to follow a trail of clues and solve the mystery. This book stands out in that the main character, Ted, has Asperger's (this is not named). This is not named but is presented in a way that shows both the Ted's struggles and the way that his brain's unusual "operating system" is key to solving the mystery.
The Westing Game by Ellen Raskin (ages 10 and up)
A Newbery Medal winner (in 1979), this book tells the story of 16 heirs to Sam Westing's fortune. Westing, a reclusive businessman has died and left a will that is actually a puzzle with the 16 heirs competing in teams of two to solve the puzzle and win the $200 million fortune. I loved this book as a kid and one of my kids also loves it. It's quirky and weird and fun.
The Sixty-Eight Rooms by Marianne Malone (ages 8 and up)
Jack and Ruthie discover a key on a field trip that allows them to shrink and explore the famous Thorne Rooms at the Chicago Art Institute. (These are actual tiny miniature rooms that can be viewed on the museum website.) While they are in the rooms, they discover that someone has been their before them and they wonder who and why as they also encounter mysteries inside the miniature worlds they visit.
Malcom at Midnight by W.H. Beck (ages 9 and up)
A great mystery adventure for animal lovers, this book is told from the perspective of Malcom, a rat and new classroom pet at McKenna School. Malcom is shocked to learn from the Midnight Academy (a secret society of classroom pets) that rats are hated animals. When the Academy's iguana leader is kidnapped, Malcolm is the obvious suspect and must solve the mystery to prove his own innocence.
The Incorrigible Children of Ashton Place: The Mysterious Howling by Maryrose Wood (ages 9 and up)
Penelope Lumley is a 16 year old new graduate of The Swanburne Academy for Poor Bright Females who is nervously headed off to her first job as a governess at Ashton Place. She quickly find out everything is not what it seems. Were her new pupils raised as
wolves? What is the howling in the attic? And why does her old headmistress insist that she continue applying hair tonic that turns her naturally red hair a dark dull shade of brown? The mystery is somewhat secondary in this delightful series. It's fairly obvious but Penelope's plucky character is fun and the asides about everything from grammar to navigation to the history of the dodo are distractingly enchanting. Especially fun to listen to as an audiobook or a read-aloud.