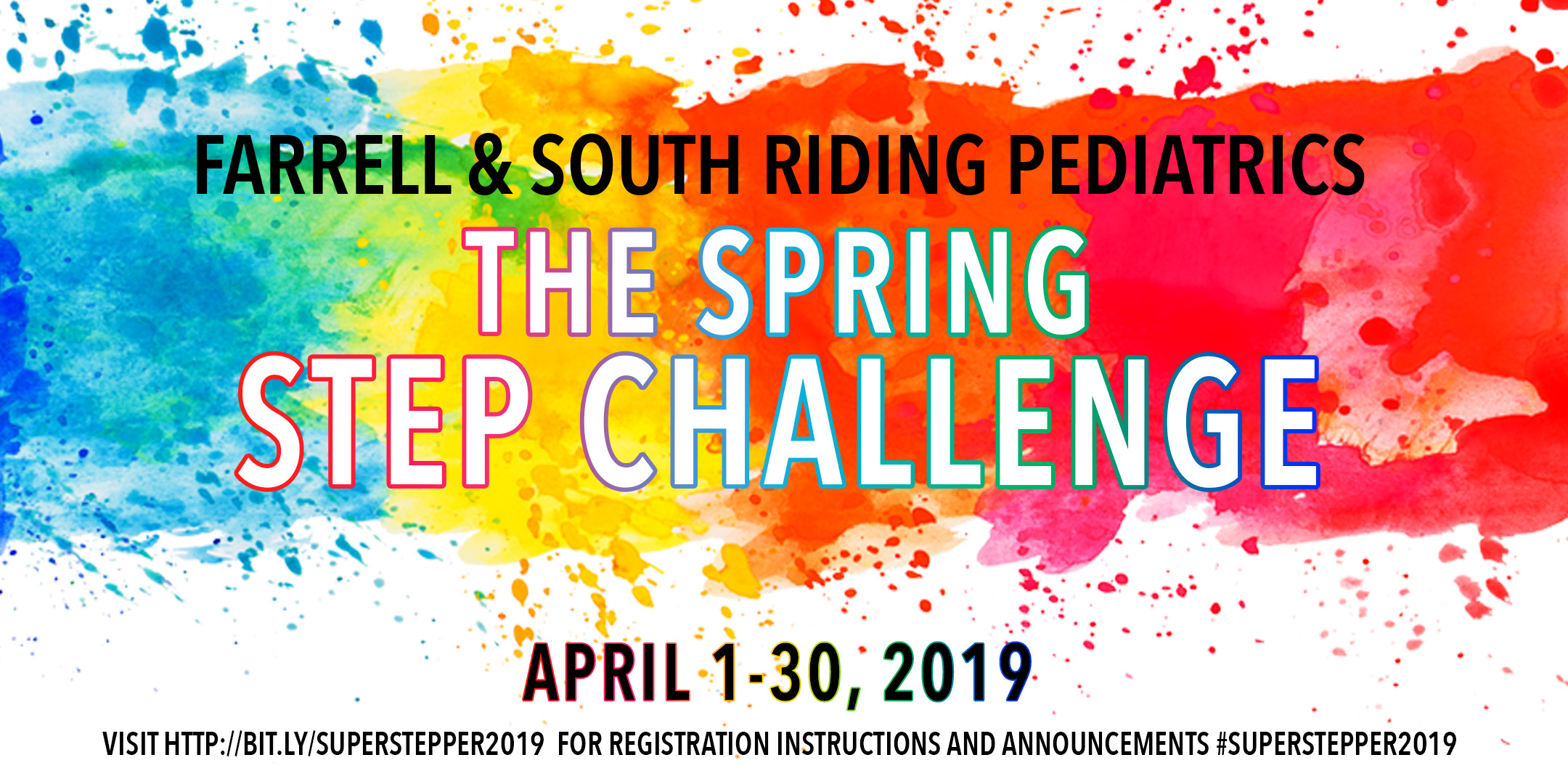 It's time to get stepping!
Join Farrell and South Riding Pediatrics in our annual step challenge from April 1-30.
The top three children or adolescent finishes will receive $50 towards their favorite athletic brand or store!
Anyone who meets the Super Stepper goal of 300,000 steps will receive a prize in our office. (That's only 10,000 steps a day. You can do it!)
Compete against your family members. Compete against your favorite doctors and nurses. Compete against yourself!
Instructions
1. Click on https://link.movespring.com/join?groupId=1893&orgCode=ZY6EJ6
2. If you are on a smartphone, you will be directed to download the MoveSpring app. On a computer, you will be directed to the website.
3. Sign up or log in. If using the link above, our organization code should be pre-populated. Otherwise, enter ZY6EJ6 to find South Riding & Farrell Peds
3. Create your account and connect your step counting device
4. In the dashboard view, you should be automatically added to the South Riding & Farrell Pediatrics group if you used the link above. If not, click the green +Join button and join South Riding & Farrell Pediatrics
5. Start stepping on April 1st!
6. Users of the Apple Health app and Google Fit app only need to open the MoveSpring app to sync their steps. For users of all other devices, MoveSpring will pull data from your device's cloud server. You will need to open your device apps (e.g. Fitbit app), refresh to upload your steps into the device cloud, then open the MoveSpring app to sync your steps.